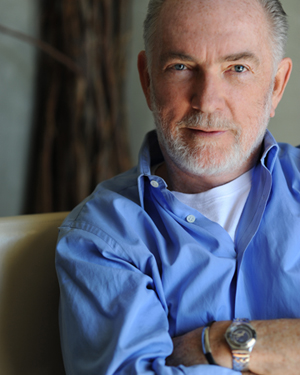 "Are you sure Sean Connery started like this?"
A talented actor and award-winning communicator, Craig Braun has made lasting contributions to a variety of media, and continues to explore new creative frontiers. His philosophy? Life is now in session… so go for it! As an actor…
Craig recently marked his eighth year as a working actor. In addition to roles in theatrical U.S. films, episodic TV programs and theatre he recently completed a miniseries for European television.
---
Going for it…
In March, 1994 at the urging of two close friends, Craig made the decision to pursue his lifelong dream of becoming an actor. After taking an early retirement from Time Warner, where he was an award-winning creative director in the Warner Music Group, Mr. Braun moved to Los Angeles from New York to work in television and film and to study with the legendary acting coach, Milton Katselas, at the Beverly Hills Playhouse.
Craig's most recent performance was the lead role of the Father in the West Coast premiere of Million Bells of Ocean this past summer at LATC. In New York, he has appeared in numerous off-off Broadway productions including Merchant of Venice, as Sidney Bruhl in Deathtrap and in 2001, The Shadows of the Sun with Marisa Berenson and Kim Hunter (her last stage performance) at the Westhampton Performing Arts Center.
Recent film work includes the lead role in the mini-series "Betrayal In Paradise" and roles in "Swordfish", "Flawless" and "Great Expectations". As well as televison appearances guest-starring on "E.R.", "The Practice", "Law & Order", "Law & Order: Special Victims Unit", "Third Watch" and the soap operas "Passions" (recurring) and "Guiding Light".
Mr. Braun thanks actor friends…John Doman, Michael Learned and his first acting teacher, Robert X. Modica, for their encouragement of this new, latest chapter in his life. And, of course, Milton Katselas for helping him put his Dreams into Action. Craig's mantra…GO FOR IT!!!